Continuity of Learning Schedule: Revised
from Ms. Smithson 
On April 20, 2020 we will begin our next phase of the distance learning model with middle school students and I would like to share important information to help your family prepare. All students will need access to a technology device for approximately two hours each week. If your family is in need of a device and has not completed our Student Technology Survey, please complete it out as soon as possible.
Our distance learning model will consist of two components:
1) 90 minutes to two hours of learning activities per course for students to complete independently
2) weekly virtual class check-ins via Google Meet. 
Learning Activities
Beginning April 20, students will engage in learning activities that will take up to two hours each week per class to complete. Weekly assignments will be posted each Monday by 9:00 a.m. and will be due on Friday by 10:00 a.m.  
Virtual Class Check-ins
Regular class check-ins will follow the schedule below. Each class will have one meeting time.  Your child's teacher will determine which of the two times will be the check-in time for the class period and communicate the schedule with families and students via Canvas. The time teachers select will remain constant throughout the school closure.
Virtual Class Check-ins Schedule
Monday, April 20
6th GRADE:  Period 5/5A Google Meet Check-In: 1:00-1:45 p.m. OR 2:00-2:45 p.m.

7th GRADE: Period 4/4A Google Meet Check-In 1:00-1:45 p.m. OR 2:00-2:45 p.m.

8th GRADE:  Period 4/4A Google Meet Check-In 1:00-1:45 p.m. OR 2:00-2:45 p.m.
Tuesday, April 21
ALL GRADES:  Period 1/1A Google Meet Check-in: 8:00-8:45 a.m. OR 9:00-9:45 a.m.

6th GRADE:  Period 6/6A Google Meet Check-in: 1:00-1:45 p.m. OR 2:00-2:45 p.m.

7th GRADE:  Period 6/6A Google Meet Check-in:  1:00-1:45 p.m. OR 2:00-2:45 p.m.

8th GRADE:  Period 5/5A Google Meet Check-in:  1:00-1:45 p.m. OR 2:00-2:45 p.m.
Wednesday, April 22
ALL GRADES: Period 2/2A Google Meet Check-in: 8:00-8:45 a.m. OR 9:00-9:45 a.m.

ALL GRADES: Period 7/7A Google Meet Check-in: 1:00-1:45 p.m. OR 2:00-2:45 p.m.
Thursday, April 23
ALL GRADES:  Period 3/3A Google Meet Check-in: 8:00-8:45 a.m. OR 9:00-9:45 a.m.

ALL GRADED:  Period 8/8A Google Meet Check-in: 1:00-1:45 p.m. OR 2:00-2:45 p.m.
A-day/B-day classes will follow a weekly rotation. Assuming the state-mandated closure is extended beyond April 24:
April 20-24: A-day classes will be assigned work and have check-ins

April 27-May 1: B-day classes will be assigned work and have check-ins  
The A/B schedule will continue to rotate each week for as long as we are engaged in distance learning.
On Tuesday, April 14, teachers will send a Canvas post that will include a short optional activity for students to complete to re-engage in learning. On Wednesday, April 15, teachers will post a short orientation video that will explain the weekly routine including the expectations for assignments, the dates and times for the weekly virtual class check-ins, and the norms for engaging in check-ins.
The distance learning model of teaching and learning is new for all of us. I appreciate your understanding as we adapt to this new way of engaging staff, students, and families. Please do not hesitate to email me with any questions.
Be Clever!
Get your FREE Research Resources – worth THOUSANDS of $$ — Just for You by going to hcpss.me and logging into CLEVER with your regular student Active Directory Name & Password!
QUICK: MackinVia Easy Widget:

for FREE Digital Download eBooks! Keep Reading Kiddos!

PSSST! Hey there!
Are you looking for the MHTV Music Request line or the MHMS Media Book Request Google form? Skip to the very bottom! Ok…back to business. la la la

Want to learn more about our Research Databases? Check this G-Preso out!
Click Slide by Slide – some info is History Day related, but some info is just general. I'm sure you'll figure it out 😉
Here's our Computer Technology Orientation Preso, too! With login reminders & tips!
Visit our other Research Resource sites!
MHMS Student Resource Canvas Page 
Ms. Jones Canvas Page for the MHMS Daring School Library Media Center
MHMS Student Resource Course on Canvas
Check out our books! Then come to Media and really check them out!
MHMS Library Media Center PAC – Public Access Catalog -Check out our BOOKS!

Citation Machine (Mrs. Nickels Recommends!) from Perdue
Online Homework Assistance
In addition to receiving guidance from HCLS staff, students (K-12) and college-age adults can connect with free tutors for assistance with math, reading, science, social studies, English/language arts, and writing. Both English and Spanish speaking tutors are available seven days a week from 2 pm until 11:55 pm. Special thanks to the Howard County Public School System for contributing toward the cost of this service.
Specialized Online Research Tools
HCLS provides thousands of full-text journal, magazine, and newspaper articles through specialized online research tools. Generate ideas for science fair projects by searching Science Reference Center. Research ideas for History Day projects. Enhance your English paper by searching for famous authors in Artemis Literary Sources. Download PDFs of guides with specific research tools for elementary and middle and high school students.
Math Assistance
The HCPSS Family Mathematics Support Center helps families:
Gain a better understanding of their child's math program
Refresh or build deeper understanding of math concepts, skills, and practices
Provide additional support and practice opportunities for students
Click here, choose a level (e.g., elementary, middle school, or high school) from the top navigation bar, and select the appropriate grade level for your student.
MHMS Digital Photo Gallery on Smugumug (Since 2004!)
The Daring Librarian Blog (for other Librarians & Teachers!)
From ControlAltAchive: Depending on the license, it may still be necessary to cite where the image came from to provide proper attribution (and it IS a good practice to do even if not required).
There are many sites and tools that can help educators and students find free photos, clipart, icons, and more. See below for a list of many of these, and be sure to share your suggestions for other resources to add to this collection.
The List
If you just want the links to the sites and tools, see the list right below. If you want all the details on each site go further down the post to find that information.
Free Image Websites
Free Image Add-ons for Docs
Free Image Add-ons for Slides
What's HOT Right Now! Student Voice!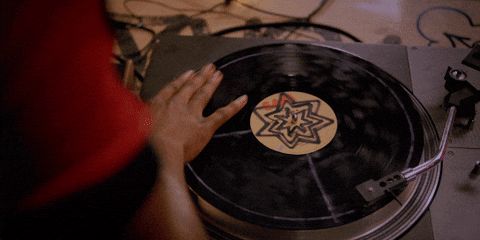 Hey there!
To quote the musical philosophers the Spice Girls:
So tell me what ya want. What ya really, REALLY want!
Do you have a song that you're dying to hear on our #MHTVNews show? If so, let us know and we will try our very best to add it to our playlist! 2 Ways! See Below:

June Jamboree Activity!
Go to this HCPSS GSuite Page, Login, & Make A Copy!
But we can't just play any song – so, here's the nitty gritty boring and obligatory directions:
Before you submit this request, please check the lyrics. Clean lyrics of explicit songs will not be played. Songs that are overtly sexual, disrespectful to women, men, or any group will not be played. Songs that glorify or promote violence or guns will not be played. Songs that refer to drugs, alcohol, or any illegal substances will not be played. Songs that talk about suicide or really depressing stuff will not be played. There's enough bad and sad things out there in the world, so here at Murray Hill Middle School, we prefer to play, embrace, and promote upbeat and positive things and songs. Yes, that means stuff like unicorns, glitter, rainbows, care bears, little ponies, sports, dancing, swishy fun, puppies, kittens, and K-Pop. Still not sure? Would you sing this song out loud in the car with your Grandma? Thanks for understanding!
Please fill out as much of this information on this form or below as you can below and we will do our best.
Got any questions? Contact Ms. Jones (via the Library Media Center, Lunch Duty, Email, Instagram, Twitter, Semaphore, Canvas, or GSuite) and I will consult with our MHTV Music Director, Eliza. Thank you!

Graphic above thanks to GIPHY
Book Request Form for Students, Teachers, & Staff! YAY!