Our Mission
Our Mission:
The goal of the Murray Hill Middle School Library media program to ensure that learners leave our school as competent, critical, and ethical users and producers of ideas and information. It is our mission to prepare lifelong learners and readers; information literate and transliterate citizens able to determine their information needs, recognize relevant and credible information, solve problems and effectively, creatively communicate the results of their inquiry and research, and share their stories.
We understand the importance of sharing with audiences beyond our school walls.
We strive to model our school's shared core values: respect, excellence, integrity, and community.
Instruction, formal and informal, provides students with a process transferable across subject areas and from academic to real life. The bulk of the learning is "laboratory style" with students involved in guided, inquiry-driven research using resources in all formats: traditional, new, emerging.*
Our Staff:  Gwyneth A. Jones – aka The Daring Librarian  Teacher-Librarian & Technology Specialist. 22+ years teaching in Howard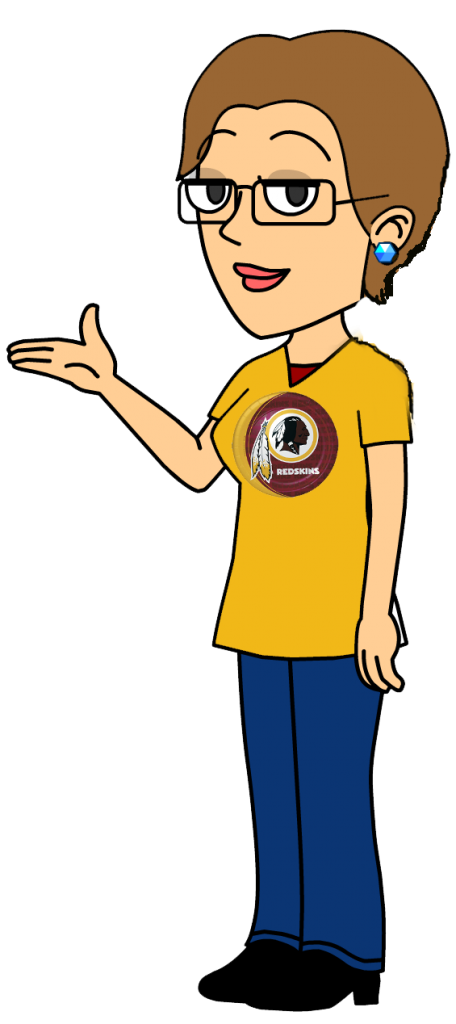 County &  18+ years at MHMS (Opening team)
Ms. Kathi Bell – Library Media (part time) Assistant – 9 years with MHMS & a wonderful asset to our school library, now sadly due to budget cuts, one period a day and in the mornings. But to quote Tim Gunn of Project Runway, we're going to "Make it work!"
Our Goals:
The Murray Hill Library Media Program will:
Strive to prepare students to become independent, confident, and lifelong readers and learners.
Foster information literacy and transliteracy skills by teaching students to search, locate, select, evaluate, curate, create, and present information.
Create an atmosphere that promotes creativity, making, and creation.
Prepare students to become ethical users and creators of information in all its forms.
Excellence is our standard.
Hours of Operation – 8:10 am – 3:15 pm, Monday-Friday
Students can come to the Library Media Center to exchange & check out books  ANY day and ANY time as long as they have teacher permission & a signed agenda book. (The Media center is closed ONLY during academic testing, administrative meetings, & for zombie attack.)
Check-out Details:
Students may check out up to two books for up to three weeks and can renew books at anytime.  However, students may have more books if needed for a special project or assignment – you just need to ask! 🙂
Students may check out up to two reference books for 3 weeks the same as any other book. But also, don't forget our awesome electronic databases!
Students may check out one audio Playaway digital book or set of CD Audio disks at a time
The official HCPSS stance is: Students with overdue books cannot check out new books until their account is reconciled. But at MHMS we will rarely refuse to give a kid a book if they want or they need one. We also don't charge overdue fees. And off the record, we'd rather have the books back than the money! So please keep trying to find those lost books for the next kid to enjoy.
MHMS Media Center Procedures:
Because the MHMS Community values the resources provided by our Media Center, the following procedures must be followed so that all may use and enjoy the Media Center:
When entering by yourself or in a small group:
Check in with either Ms. Jones or Ms. Bell showing your signed agenda book and let us know if you need any help.
Ask permission before using a computer for any reason other than the PAC, Canvas, or GAfE.
Directions on how to print your homework from GAfE are posted at every computer station.
HCPSS AUP says no free Google searching on the Internet or checking personal email allowed at any time in a middle school. However, you may work with Google Apps at any time and print out homework or assignments.
Because we want to help as many people as possible, all people should:
Use quiet voices when in the Media Center if students are taking a test or if we're researching.
Louder voices are OK if we're brainstorming and doing a hands-on activity connected with teaching, creating, & learning- then some boisterous but productive chaos is all good!
Maintain safety at all times (no running, tipping on chairs, pushing, etc. unless we're filming a lip dub, doing a fashion show, or creating a cool project – be careful, no stunt doubles are provided!)
Use the materials with care and respect – they're community property.
Treat other students and teachers with civility, care, and respect. No shady boots! This respect is expected both in person and online. If you wouldn't say something to someone's face, don't say it online. Think before you post. Ask yourself before posting: Is it kind? Is it true? Would you want it said to you? What you say online never really goes away, and I will show your Grandma if I need to!
Observe the MHMS Expectations as you would anywhere in our school.
MHMS kiddos, thank you for your part in making our Library Media Center an information learning commons and a place for creativity! We are a 24/7 library providing research database, homework help, & tech help online. We hope to give help, inspiration, and encouragement our kids, parents, and the community.  For a partial collection of online resources click on the banners below!
Cheers & always feel free to contact us!
@GwynethJones – gwyneth_jones(at)@hcpss(dot).org
The Daring Librarian

Fakebook.uk Meets the Greek Gods – 7th Grade Mythology Research
* Mission statement adapted & inspired by Dr. Joyce Valenza
Save
Save