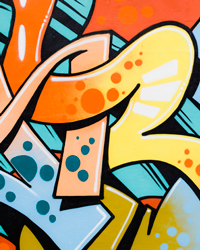 From the Howard County Library:  Write! Now is Howard County Library System's poetry contest for middle and high school students, open to Howard County students in grades 6 through 12. For information about the contest and ideas about where to begin, download our Write! Now brochure for Teachers and Students. You can also review our resource list.
Students in grades 6-12, who live or attend school in Howard County, are invited to submit original poetry December 3 through March 8. Winners will read their poems at the Write! Now Celebration on April 24, 2013. Details and entry forms at hclibrary.org/writenow. Sponsored by Friends of Howard County Library.

Entry rules
Write! Now begins December 3, 2012. The submission form will be available on this page at that time.
Submissions close on March 8, 2013
The contest is open to students who live or attend school in Howard County in these categories:

Grades 6-7 (Division 1)
Grades 8-9 (Division 2)
Grades 10-12 (Division 3)

Poems must be original, unpublished works. Plagiarized submissions will be disqualified.
Submit up to three poems.
Poems must be 60 lines or less in length.
Complete only the information requested on the entry form. Do not add your name or school information to the body of the poem. Poems are judged anonymously.
Students may qualify for only one prize in each age group.
Judging criteria
A committee of judges will rate the entries. The judges will look for these elements in each poem:
The poem has a title
The poem offers original ideas and words
The poem makes readers think
The poem contains language that is creative and poetic
Prizes
Winners will be contacted in April. Winners in each category will receive an invitation to read their winning poems at a special event on Wednesday, April 24 at the Miller Branch in Ellicott City. In addition, winning poems will be featured on the web site. Congratulations to our 2012 winners.
Additional questions can be answered at any Howard County Library System branch, or by sending us an e-mail. We look forward to receiving and reading your entries.
Visit hclibrary.org for a complete listing of classes and events.
Write! Now is sponsored by Friends of Howard County Library.
Credits:
Top graphic from the Howard County Library
Other graphics: TheDaringLibrarian.com photos from  – found Urban Art in alley way Adelaide, Australia.